Lumi Connect
Neem deel en stem in realtime met uw computer, tablet of smartphone.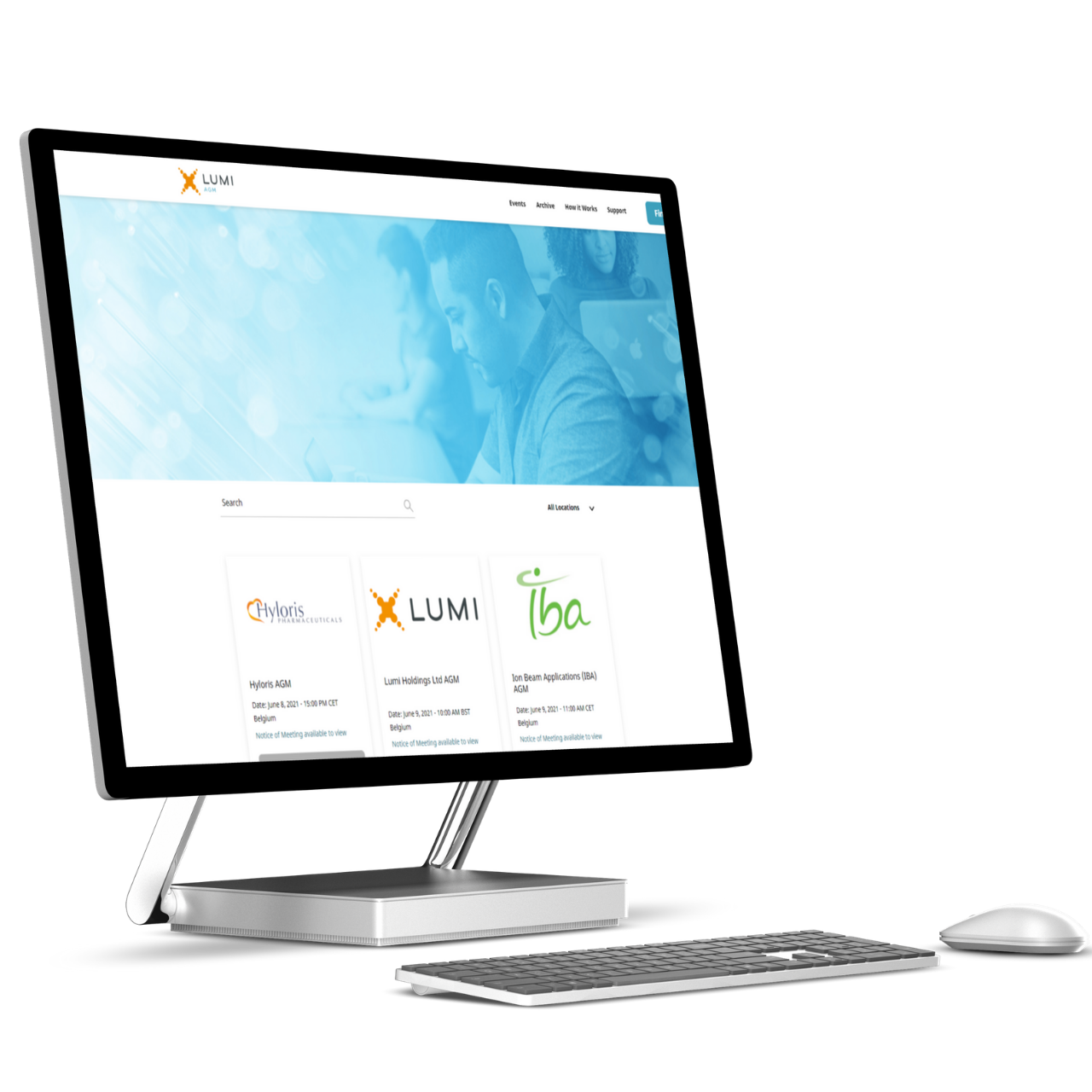 1
Zoek naar de naam van de vergadering of gebruik filters om uw zoekcriteria te verfijnen. Selecteer uw vergadering door op de detailkaart van de vergadering te klikken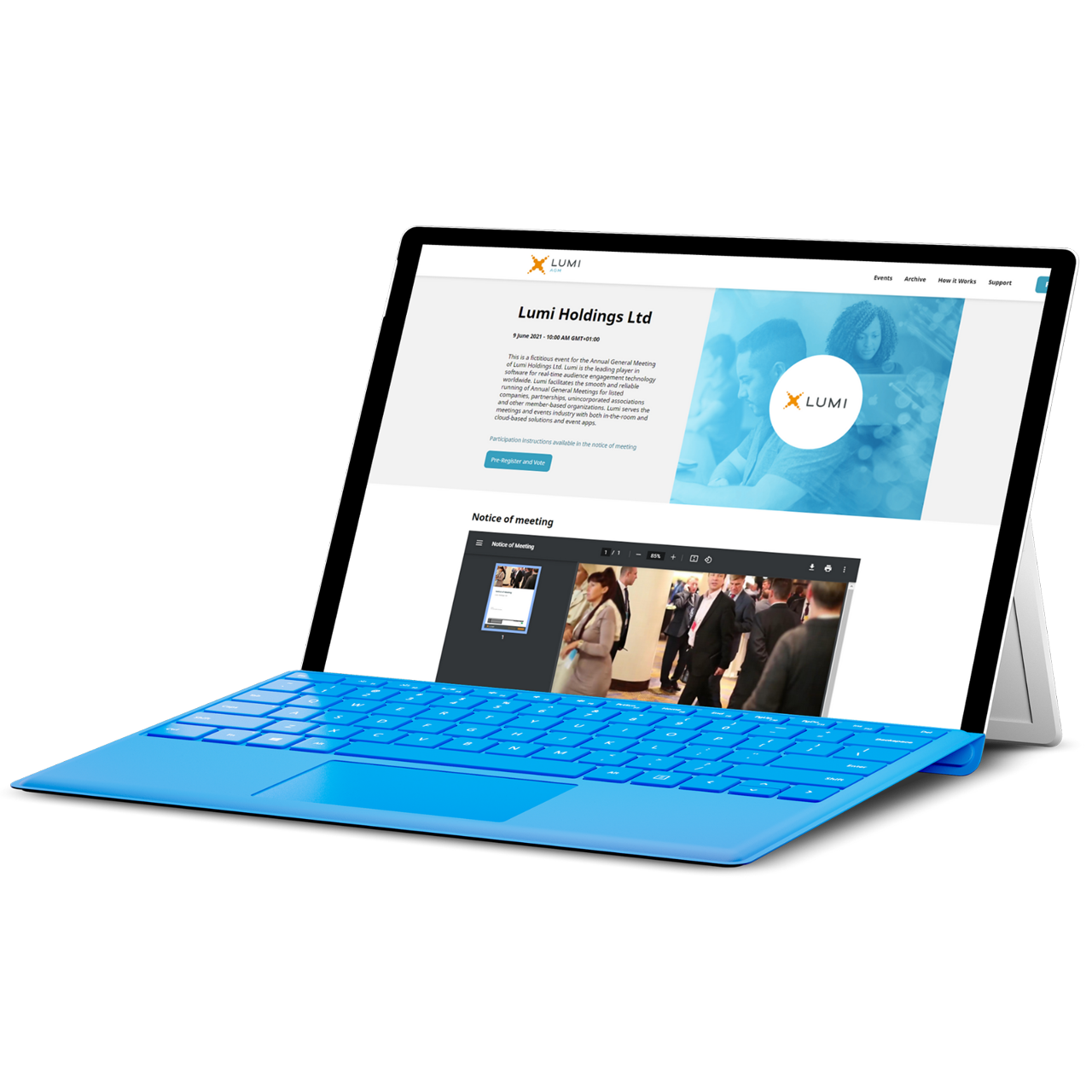 2
In de vergaderingspagina kunt u meer informatie over de vergadering bekijken. Klik op Nu registreren om een deelnameaanvraag in te dienen.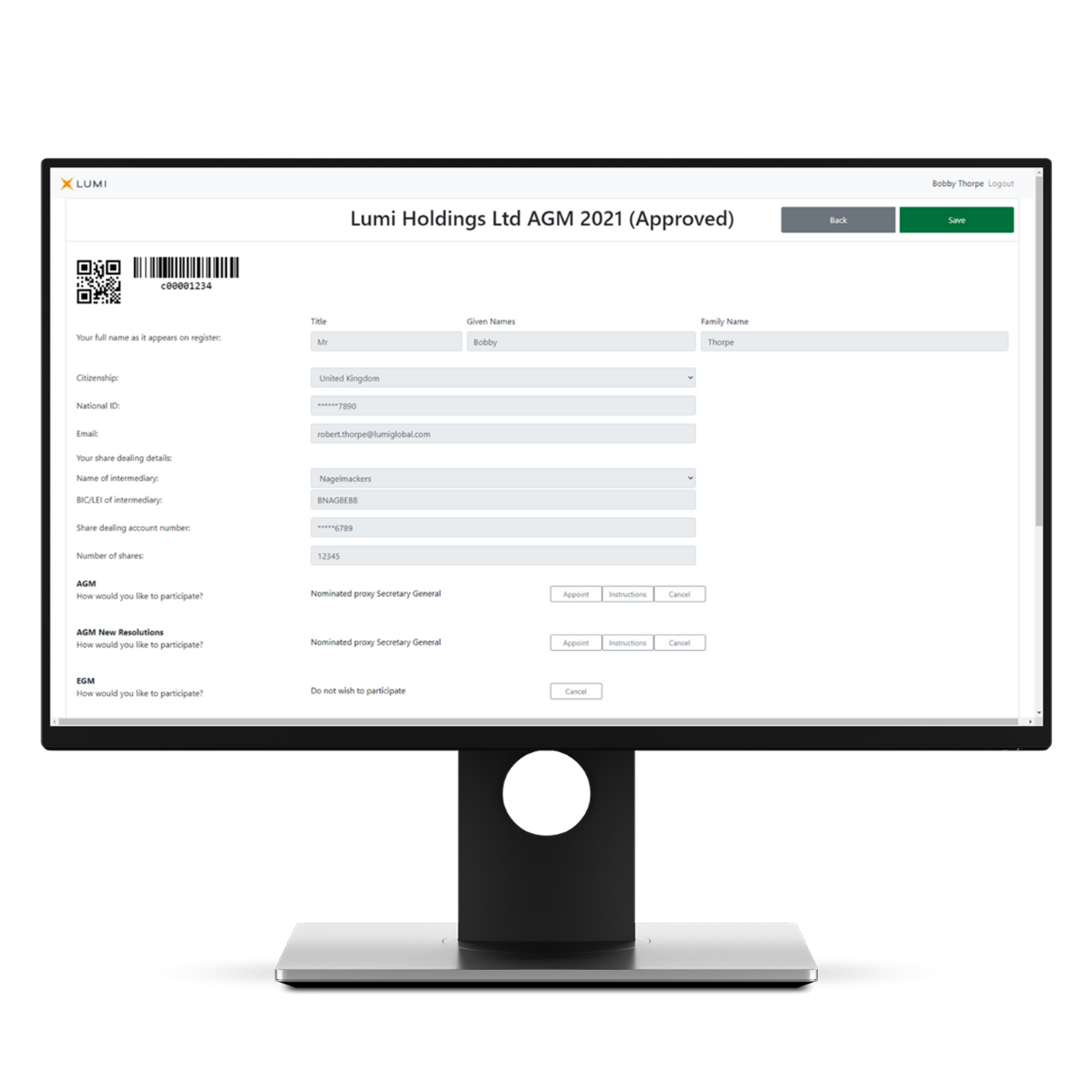 3
Als u eerder een vergaderaanvraag hebt ingediend, ziet u een tussenscherm met alle vergaderaanvragen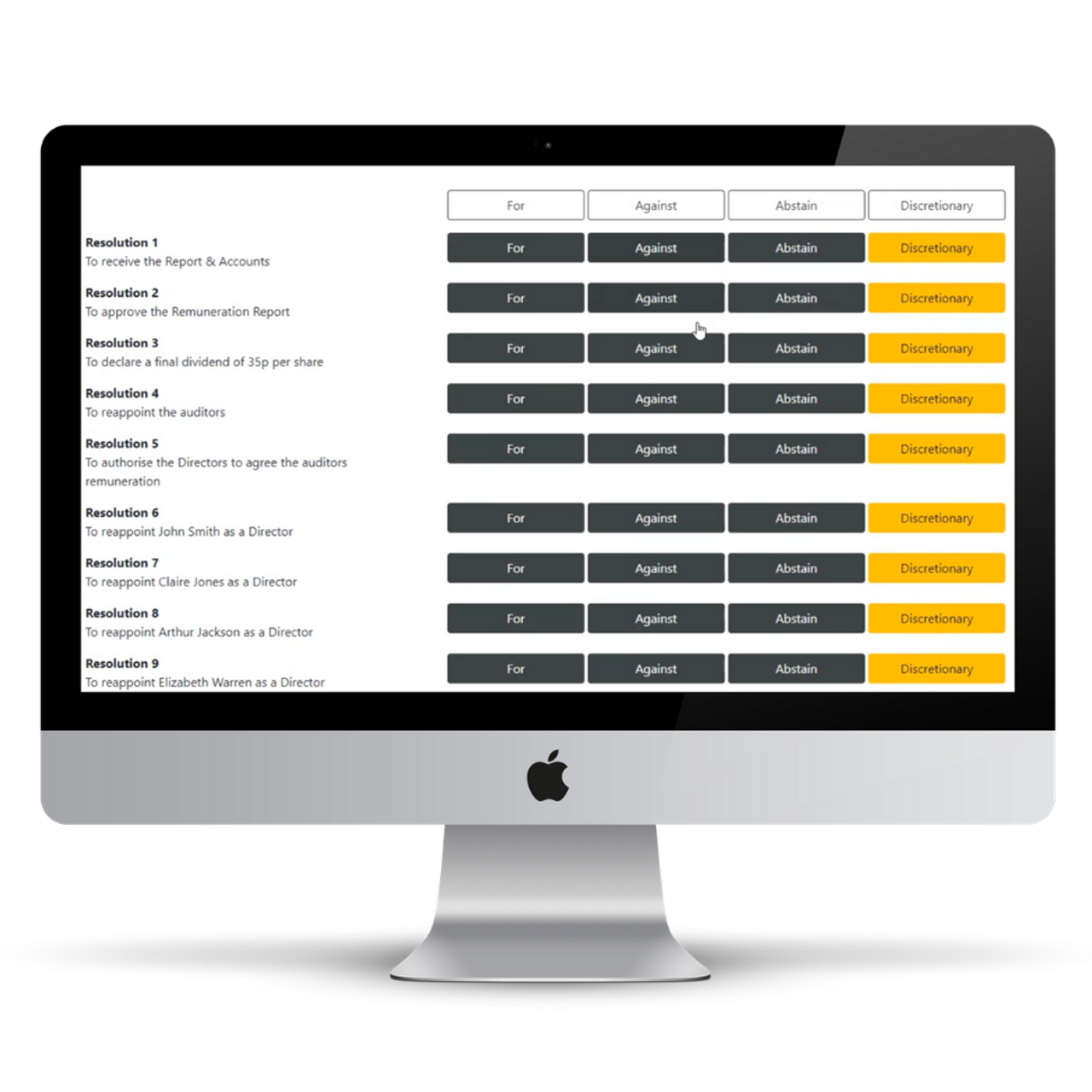 4
Stemmen. Deelnemen aan de vergadering