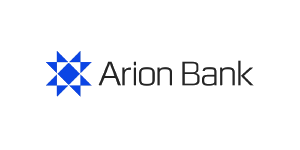 Aðalfundur Arion banka / Annual General Meeting of Arion bank ("AGM")
Lokað hefur verið fyrir skráningu aðalfund Arion banka í gegnum þessa vefsíðu. Óskir þú eftir þátttöku á fundinum skaltu senda inn beiðni á netfangið shareholders@arionbanki.is.

Aðalfundur Arion banka veitir hluthöfum tækifæri til að sækja aðalfundinn í eigin persónu eða með rafrænum hætti. Allir hluthafar munu taka þátt og greiða atkvæði í rauntíma með tölvu, spjaldtölvu eða snjallsíma.
Registration for the Arion bank AGM through this website is closed. Should you want to attend the meeting of Arion bank hf., please submit a request through shareholders@arionbanki.is.
Arion bank will be conducting a hybrid AGM, giving shareholders the opportunity to attend the AGM on site or remotely. All shareholders will participate and vote in real-time, using computer, tablet or smartphone.